Kids Club 2012
Monday, July 09, 2012, 9:00 AM - Friday, July 13, 2012, 12:00 PM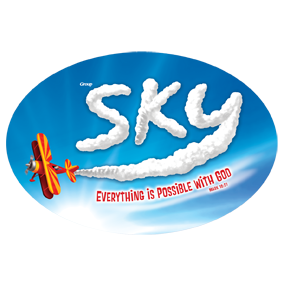 July 9th-13th
900 AM - 1200 N
Cost: $15 per child or $40 for a family of 3 or more
$10 for Kids Club t-shirt (optional)... order by July 1.
Every kid wishes they could fly… Join Eastridge kids this year for SKY, transforming our church into the boundless blue sky! At Sky VBS, kids discover that by trusting God, everything is possible.
Registration starts now! Download a registration form here, or grab one on Sunday!
If you have questions, e-mail children's ministry director Nancy Thompson or call the church office at 503 855-3970. We'll see you there!